Search Engines Ranking Through SEO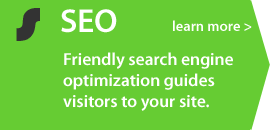 The search engines ranking of your website is an important part of the online marketing process. We accomplish this with great content along with careful Search Engine Optimization (SEO).
When people search online using any of the search engines, like Google, Bing and Yahoo, they see a list of potential websites that offer what they are looking for. The order of websites listed is a web search engine ranking.
How do you get your website to show up on the first page of these search engine results? It takes a little more than just great content. We understand  how the Google engine works and design a website accordingly.
High search engine ranking optimization depends on many different elements. The least important is how your site looks. Web crawlers don't see with human eyes, they can only look at words and site structure. So while it is important to design your website so it looks good to human visitors, it's also vital to make it "look good" to the search engines.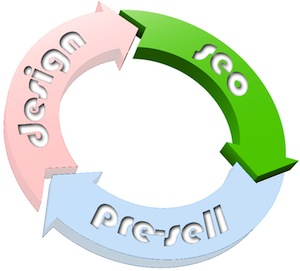 So for better search engine ranking, your website has to be user friendly to visitor and search engines alike.
Both matter.
Our online business solution takes both visitors into account, using best SEO practices for the algorithms and providing a great experience for human visitors.
And we guarantee* your results!
If, after one year of your site being up, you do not have the guaranteed amount of traffic as measured by the popular Google Analytics website, your ongoing maintenance and SEO will be reduced to our minimum rate until that traffic level is attained.
Improved search engine ranking also takes time. The performance of a website in search engines is strongly correlated to the trustworthiness given the site by the engines over time. It takes about two years for organic search engine optimization to mature, but continues to build even more after that.
3 Tier Design Like A  Cake
Keyword search engine ranking takes a lot of focused time to develop a strong site concept for your website. From your site concept we then structure a 3-tier layout. The first tier is your home page keyword connected to your domain name.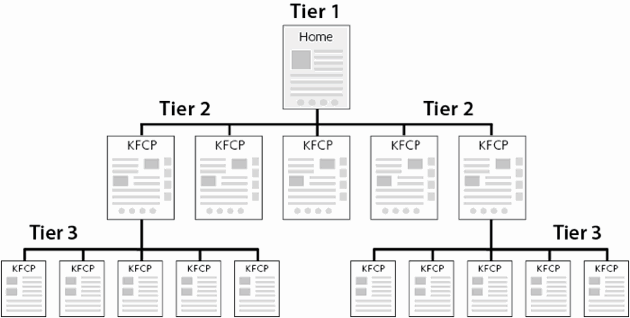 From there we build the second tier pages which link back to the home page and to the tier three pages, which make up the majority of your pages. Each page wraps high-value, original content around a keyword (i.e., the topic for that page).
This structure has proven to be an effective way to get good search engines ranking. It also makes navigation around your site good for visitors. With proper search engine optimization your website can earn its way to the first page of searches for your sites concept keyword.
Now click to Internet Web Site Marketing, the third process in our
marketing online process which we call pre-sell. By earning their trust, your website visitors will convert to loyal customers and clients.
*guarantee applies to Deluxe Traffic Website as detailed in your free custom online marketing plan. Request yours today.
Return From Search Engines Ranking to dsprindle.com Home