D Scott Prindle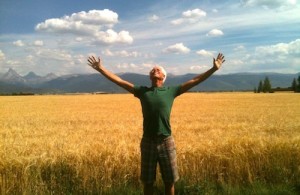 D Scott Prindle (who goes by Scott) is an entrepreneur at heart. He has started over ten businesses, many which still thrive today.
Start-ups are his favorite. Working with people who are just starting their own business is his specialty.
From business development to marketing, D Scott Prindle has decades of small business experience.
His three grown children are all second generation entrepreneurs in the fields of telecommunications, film, and graphic design/branding. He is fortunate to collaborate with them on projects.
Scott lives in Teton Valley with his wife Laurie, on a working farm in Tetonia, Idaho called Trout's Ranch. When not working, you'll find him skiing in the winter and somewhere outdoors in the summer.
If you search the web for Scott and Laurie Prindle, you can find lots of info about their many adventures.
Return From D Scott Prindle to dsprindle.com Marketing Online Home